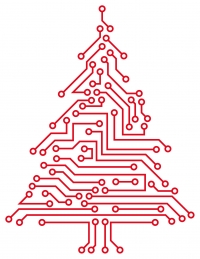 Delmeco has chosen not to send Christmas cards this year. Instead we will donate a gift to Stichting Palazzoli (the Palazzoli foundation).
Stichting Palazzoli has five Palazzoli houses in Zeeland. These houses are a meeting-place for people with cancer, their loved ones and the bereaved. The houses offer the possibility to find rest, meet people with the same experiences, get information and get psycho-social support. More information on this foundation can be found at www.stichtingpalazzoli.nl (in Dutch)
We would also like to inform you that we are closed from Monday 24 December 2012 to Friday 4 January 2013 due to the Christmas recess. Of course our fault-clearing service is available as usual. From Monday 7 January 2013 onward, all our employees are once again at your disposal.

We wish you a merry Christmas and a happy 2013 on behalf of the Delmeco management and employees.